About us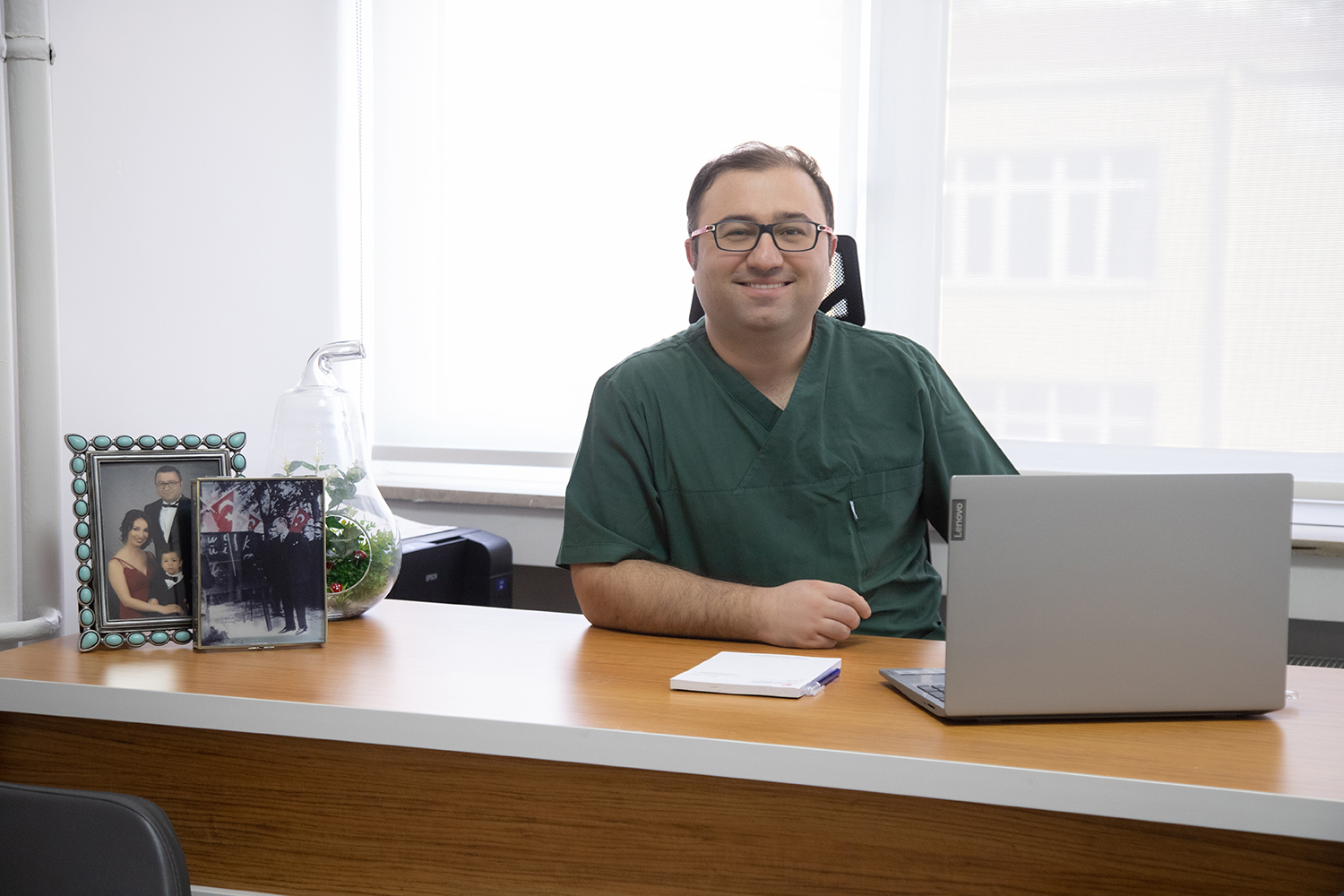 Ankara Dentalp Oral and Dental Health Clinic was founded by Oral and Maxillofacial Surgeon Alper Taşkaldıran. Our clinic is located in Atayurt İş Merkezi in the center of Ankara, at the intersection of Atatürk Bulvarı, Tunus Caddesi and Akay Kavşağı. Our clinic is 500 m away from the Kızılay metro station and 300 m away from the Kızılay bus stops The large and affordable car parks on Tunus Caddesi are 50 m away from our clinic. We recommend our patients, who will come to our clinic by public transport, to use the entrance No. 169/40 on Atatürk Boulevard and our patients, who will come to our clinic by their private cars, to use the entrance No. 10/40 on Tunus Caddesi.
Uzm. Dt. Alper TAŞKALDIRAN
(Ağız, Diş ve Çene Cerrahisi Uzmanı)
I was born in Çorum in 1985. I completed my primary, secondary and high school education in Zafer Primary School, Çorum Anatolian High School, Çorum Science High School and Çorum Atatürk High School respectively. I started my dentistry education at Ankara University Faculty of Dentistry in 2003 and completed it in 2008. In the same year, I started my dental residency training in Kırıkkale University Faculty of Dentistry, Department of Oral and Maxillofacial Surgery. I graduated as a Dental and Maxillofacial Surgeon in 2013 by completing my thesis titled 'Comparison of the effects of Platelet-Rich Plasma and Platelet-Rich Fibrin structures on bone-healing on an animal model'. In the same year, I was appointed to Balgat Oral and Dental Health Center. I worked in Balgat ADSM Surgery clinic for seven years. I have been working in my clinic at Atatürk Boulevard, Kavaklıdere-Ankara since early 2020.