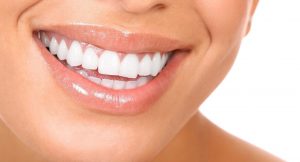 Zirconium Coating is an effective, white colored alloy used in dental prostheses and it is a highly preferred application in dental treatments today. Zirconium Coating, which is preferred due to its aesthetic and functional aspects, is performed in the same way as classical dental coatings, but its positive effects last much longer.

Today, there is more than one dental coating. These classical coatings include metal support in them. Zirconium coating does not contain metal support as a component. For this reason, it does not cause any possible allergies in the person, it does not cause bad odor in the mouth in the following years, and it does not cause any change of taste in the mouth. 
Zirconium Coatings, which are frequently used in smile design applications, are highly safe and useful. The most important feature of zirconium coating that distinguishes it from other dental coatings is that there is no metal support in it, thus light transmittance of the coating is higher. Therefore, a zirconium coated tooth can be in a color that cannot be distinguished from other teeth of the person, and a natural appearance can be obtained. Zirconium coatings can be conveniently used for coating of the front teeth, if needed, due to their light transmittance characteristics. 
Zirconium coatings are long-lasting and do not cause any gum problems in the following years after the application since they are fully compatible with the mouth not only in terms of color but also their structure. 
The application of zirconium coatings is similar to application of classical coatings. The mouth and tooth sizes of the patient are determined before the application since Zirconium Coating is a custom-made procedure. The teeth of the patient to be treated are reduced in size and cut for this coating, if necessary. However, since the whole procedure is performed under local anesthesia, the patient does not feel much and the process proceeds very comfortably. Zirconium coatings prepared according to the determined sizes can be easily applied in a clinical environment.